Our services
Details

Category: Our services
In-house Workshops (one or more days)

We offer the following extremely hands-on management courses through case studies and a series of interactive small-group workshops at your organization:
A team of highly Qualified Trainers
Daremtec has brought together qualified and certified trainers who share your passion for learning and development. The majority of them have more than 20 years of practical experience in their chosen field and hold a recognized university degree (Master or PHD) and all are involved in regular professional development.
Who should attend
Senior Executives and Professionals charged with leading, managing responsibilities linked to development and implementation of strategy
Teams or individuals with balanced scorecard, KPIs or Performance Measure development responsibility
University level business management degree students (BBA & MBA)
Contact us to find out how your organization can benefit from Daremtec customized training solutions
Tél. +41(022) 920 05 21
Email : This email address is being protected from spambots. You need JavaScript enabled to view it.
Details

Category: Our services
What is a BI Dashboard?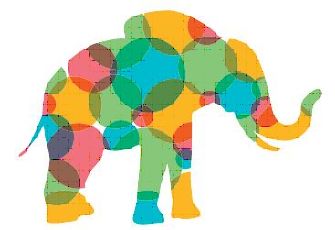 A Business Intelligence Dashboards is a data visualization tool that dispays a single view of the most critical metrics and key performance indicators (KPIs) for your organization. Its main features include a customizable interface and the ability to pull real-time data from multiple sources. At Daremtec, We are proud to partner with iDashboards, one of the top worldwide leading US business intelligence software companies in the data visualization space. Their engineering and patented technologies have received many awards including the ELGL Choice Awards in 2016. Therefore, we are passionate to provide you with dashboard design and development services to help you develop and deliver customized reports, regardless of what analytics platform you are currently using.
What type of BI dashboards do you need?
As you may have guessed, a dashboard is a mix of data, some of which is relevant to one audience and some to another. The target users may be: the whole organization, department, individuals, etc.
Are you looking for :
Operational Dashboards to monitor your business processes?
Strategic /Executive Dashboards to track KPIs on a daily, weekly or monthly basis?
Analytical Dashboards for its drill-down functionality?
Our solutions :
Our team of experts will help you get powerful insights from you own data thorough business diagnosis of 6 distinct stages:
Meeting with your organization to determine your requirements
Creation of a Proof of concept (POC) data model using your different data sources
Development of a dashboard of up to 5 common visualization of the POC data model
Development of a roadmap of the next steps for your Dashboard Software implementation
Installation and configuration of the software
2 days hands-on training
Our offer :
Contact us today and schedule your free dashboards development consultation!